Registration opens Jan.27.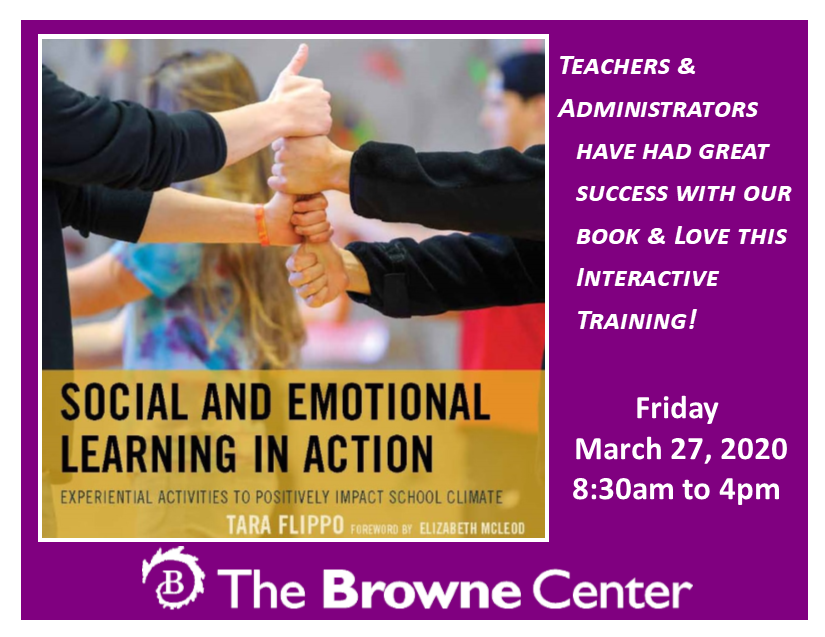 This workshop provides an introduction to our new book. SELA is based on the Collaborative for Academic, Social, and Emotional Learning's (CASEL) core competencies and provides 36 developmentally sequenced lessons.
After this training, participants will be able to:
Appreciate the benefits of Experiential Learning
Identify the Cycle of Experiential Learning (ELC)
Experience modeled lessons & Practice leading lessons with a peer
Understand the scope & sequence of the book and resources required
Know how SEL supports academic success & identify SEL competences
Confirm connection between Full Value Contract, Challenge by Choice, the ELC and school culture
Develop school specific implementation strategy
The workshop trainer is the book's author and Youth Programs Director, Tara Flippo. Tara holds a B.A. in Outdoor Experiential Education from Hampshire College and a M.A. in Social Justice and Outdoor Experiential Education from Vermont College. Tara's passions include facilitation and training in adventure and social justice. One of her professional highlights, is the publication of her first book in 2016- Social Emotional Learning in Action: Experiential Activities to Positively Impact School Climate.
A copy of the book and lunch included with each registration fee.
Registration Fee: $150/per person. Register by Feb. 14 and get the early bird rate which is $135 vs $150!
Questions: Contact Yasmine Parsons at 603.868.1772 or yasmine.parsons@unh.edu
Required fields are indicated by .