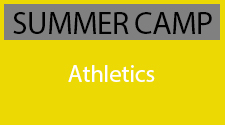 UNH Athletics offers camps in 15 sports in a fun and encouraging, yet competitive environment. Each camp, through team play and individual activities, will enhance current skills and help student's progress by learning new skills.
All camps are held on the UNH campus in Durham, and utilize state-of-the-art facilities and playing fields.
For a full list of 2018 athletic camp dates: Athletic Camps
Click on the Program links below for more information and to register.
Athletic Camp registration open dates for 2018 are:
| | |
| --- | --- |
| Dec. 15, 2017 | Field Hockey, Gymnastics, Lacrosse, Boys Soccer, Girls Soccer, Volleyball |
| Jan. 15, 2018 | Girls Basketball Day Camps, Girls Ice Hockey, Hockey Prospect |
| Feb. 15, 2018 | Boys Basketball, Football, Wildcat Hockey School, Distance Running, Track & Field |
| Mar. 15, 2018 | Strength & Conditioning, Girls Basketball Elite |