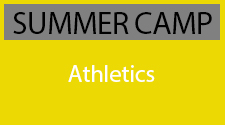 UNH Athletics offers 25 different camps for boys and girls in 11 different sports in a fun and encouraging, yet competitive environment. Each camp, through team play and individual activities, will enhance current skills and help a student progress by learning new skills.
All camps are held on the UNH campus in Durham, and utilize state-of-the-art facilities and playing fields.
Please click the link below to be directed to the Athletics web page for more information.