IOL HighTech Bound Internship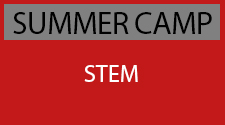 The UNH InterOperability Lab (IOL) recruits bright, ambitious high school students entering their senior year for paid High Tech Bound summer internships at its 32,000 square foot networking facility.
The internship offers academically outstanding candidates an opportunity to earn money while they gain invaluable experience working with global networking companies including Cisco, Hewlett Packard, Microsoft, and Motorola. It is a six-week program presenting an overview of computer technology and offering hands-on experiences in a real-world networking facility.
Summer Interns are exposed to the Computer Science, Electrical Engineering, and Computer Engineering disciplines offered by the University of New Hampshire. Interns also visit numerous high-tech corporations, meet experienced engineers, explore career opportunities, work one-on-one with UNH-IOL engineers, and problem solve in new technologies.
Applications for this program are now closed.
For information and an application: IOL Internship