Marine Programs at Shoals Marine Lab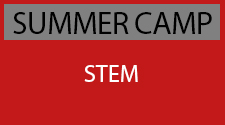 High school students can earn college credits in the Shoals Marine Lab (SML) intensive marine science courses.
The popular two-week Marine Environmental Science course has two sessions to choose from, and students can earn 3 college credits for the marine science course.
A one-week course, Sharks, Skates, and Rays! allows students to earn one college credit.
In it's 50th year, SML is located on Appledore Island, Maine -- off the coast of Portsmouth, NH. The lab is a leader in marine science education, research, and outreach distinguished by our top-notch academic programming and innovative collaborations. SML provides invaluable pre-college experience for motivated high school students!
For more information click on the link below: