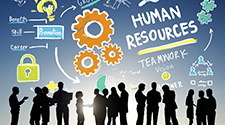 This program is designed for individuals in the human resources field, both experienced and newly-assigned, who desire additional training. Topics to be covered range from the technical aspects of administration to the human relations issues surrounding working with a diverse workforce.
There are no required topics; you choose your six seminars from a list of topics that are designed to respond to the ever-changing needs of the field.
The program is offered in Portsmouth and in Manchester. You are required to complete the program within two years. For those wishing to complete the program sooner, sufficient topics are offered each year.
Electives (choose six):
Several electives are offered each semester that apply to this program, with topics including:
• HR practitioner and HR management skills
• employee hiring, firing, retention, and performance assessment
• employment law and regulations
• professional coaching
• dealing with performance problems
• interviewing skills
• staff reduction planning and execution
• strategic staffing and multi-generational staffing
• communication issues
• work/life balance and time management
• critical thinking
Note: Seminars marked with an HR at the end of their description apply to this program. This program is not designed to prepare participants for industry certification examinations, such as the HRCI PHR/SPHR or SHRM-CP/SCP exams.
---
For General Information about Certificate Programs and FAQs
Click Here
Enroll in this Certificate Program Now!
Click Here
---
For More Information
Call (603) 862-0725
or send an email to professional.development@unh.edu