PDT-BusPM-31
-
Professional Scrum Master (PSM) I
126249113
Course Description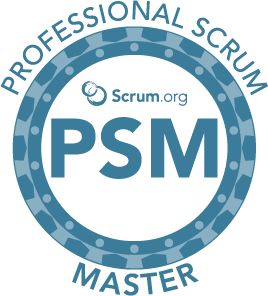 UNH Professional Development & Training has partnered with Scrum On, an officially recognized member of the Scrum.org Professional Training Network, to offer the Professional Scrum Master (PSM) course - the industry leading 2-day course that covers the principles and (empirical) process theory underpinning the Scrum framework, and the role of the Scrum Master in it.
This workshop is a combination of instruction and team-based exercises that teaches what is at the heart of the Scrum and Agile movement. The program challenges participants to think in terms of the Scrum principles to better understand what to do when returning to the workplace.
A focus is given to learning the underlying theory and principles of the Scrum Framework with a focus on the role of Scrum Master and how Scrum can help manage changing priorities, increase productivity and accelerate product delivery. In addition, you'll be provided techniques and tools to facilitate behavioral change and cultivate servant leadership.
The program is designed for anyone wanting to contribute to the effectiveness of Scrum and Agile in their organizations, and is especially recommended for Scrum Masters, coaches, managers, and Scrum Team members..
Workshop Notes:
All participants completing the Professional Scrum Master course will receive a password to attempt the Professional Scrum Master I (PSM I) assessment. Participants who attempt the PSM I assessment within 14 days of receiving their free password and do not score at least 85% (passing score) will be granted a 2nd attempt at no additional cost.
Participants completing the program are eligible to claim Project Management Institute (PMI) 14 PDU credits. PMI PDUs are earned for course attendance and not for passing a Scrum.org assessment.
Required fields are indicated by .