EXT-Pesticide-001
-
UNH Extension Pesticide Safety Core Training
3024942
Course Description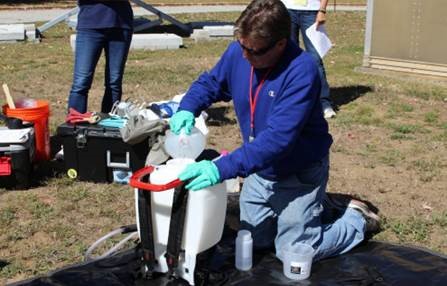 All pesticide applicators should know basic safety and handling rules for pesticide use. The purpose of this training is to provide the applicator or operators with a working knowledge, at a minimum, of the following information: Proper use of application equipment; Hazards that may be involved in applying pesticides; Instructions for mixing pesticides used in particular circumstances; Protective clothing & safety equipment required during the handling & application of pesticides; General precautions to be followed in the disposal of containers, as well as the cleaning and decontamination of equipment; Applicable State/Federal pesticide laws & regulations; Understand/correctly interpret label and labeling information; Understand principles of Integrated Pest Management.
Prerequisites
None
Enroll Now - Select a section to enroll in
Required fields are indicated by .