EXT-PEST-FOREST
-
UNH Extension Pesticide Safety Forestry Training
3424684
Course Description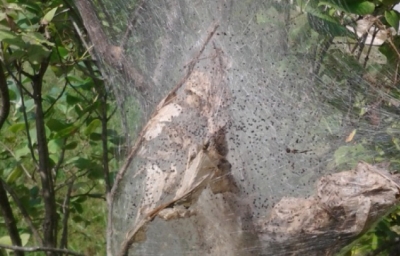 For pesticide applicators using pesticides in the management of forest pests and timber treatment. This category includes commercial pesticide application on forest lands or in the production of forest crops. Applicators will receive instruction and information on the following: NH Pesticide Rules and Regulations pertaining to notifications and permitting; protecting water from pesticide contamination; application equipment; insect pests, identification and management; and forest diseases – including proper identification and management.
Please use the menu on the right, to find available training dates near you.
Commercial applicator category Forest Pest Control and Timber Treatment (C1) is a subcategory of Forest Pest Control (C). This subcategory is for use with controlling pests in forests or forest nurseries, and is intended for pesticide applicators or those supervising the use of pesticides, including state and federal employees operating on public and private lands.
Enroll Now - Select a section to enroll in
Required fields are indicated by .