PDT-BusLM-63
-
Leadership & Service Excellence: 2 1/2 Day Program at Loon Mountain
574371
Course Description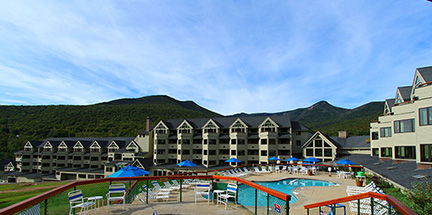 Presented as part of the 3rd Annual Nassikas Lecture Series...
2-1/2 Day Residential Training Program
The Mountain Club on Loon
Lincoln, New Hampshire
Wednesday-Friday, March 29-31, 2017
Cosponsored by
High Performance Leadership
UNH Hospitality Management Program
UNH Professional Development & Training
Don't miss this 2-1/2 day residential training designed specifically for those dedicated to leadership and service excellence in the areas of:
hospitality, restaurant management, healthcare, and tourism.
In today's challenging and rapidly changing work environment, delivering excellent service to the guest/customer can make the difference between sustained success or operational failure.
Improve your service organization in ways that yield high levels of:
guest/customer and employee satisfaction,
brand recognition,
profitability, and a
world-class work environment.
You'll gain insight and knowledge into how to create and sustain highly effective service delivery teams and work processes. You will also be introduced to templates, models, and techniques for building the competencies necessary to create an excellent operating culture supported by highly motivated and committed staff members.
Through expert instruction and facilitations, you will become proficient in the areas of:
Setting and measuring service standards
Exercising exceptional leadership in customer service contexts
Developing high-performing service delivery teams
Creating operational service excellence
Shaping an organizational culture of service engagement
Identifying and closing service gaps
Discounts available for groups of 3 or more from the same company!
About Peter Hughes, the Instructor
Peter Hughes, M.Ed., is a part-time faculty member at UNH's Paul College of Business and Economics, where he teaches organizational behavior. He also teaches at Cambridge College's Graduate School of Management teaching courses in operations and total quality management, organizational development, and transformational leadership. Peter has worked with numerous hospitality and service organizations. More recently, he was hired by the country of Anguilla to help improve the tourism experience for international visitors. Peter's business career encompasses diverse industries where he has served as Manufacturing Manager, Corporate Project Manager and Director of Organizational Development. He is also the President & CEO of High Performing Leadership, Ltd, and the author of the book, Leadership and the Road to High Performance.
---
What Cost Includes:
Cost includes two nights' accommodations, meals, and all program materials.
Refund Policy:
Refunds, less a $50 administrative fee, is given if withdrawal is received at least 14 business days prior to the start of the program.
---
About The Mountain Club on Loon:
The program and overnight accommodations will be at The Mountain Club on Loon in Lincoln, NH, about two hours north of Boston and west of Portland. Resting on a bluff overlooking the Pemigewasset River, The Mountain Club on Loon Resort & Spa presents stunning views of Loon Mountain.
---
The Nassikas Lecture Series was made possible by a generous donation from James and Helen Nassikas.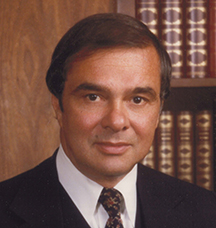 James Nassikas, a UNH Hospitality Management alumnus ('52), is recognized worldwide for his dedication to service standards in the hospitality industry. In 1979, Harvard Business School selected Nassikas and the Stanford Court Hotel in San Francisco, where he was president and general manager for 20 years, as the subjects of a celebrated case study that was a mainstay of the school for 10 years. In 1986, Nassikas was named Independent Hotelier of the World by International Hotels Magazine.
---


Required fields are indicated by .