PDT-TchGN-36
-
Collaborative and Proactive Solutions
644563
Course Description
New Featured Event with Nationally Prominent Expert, Ross Greene!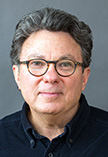 In this one day featured presentation, Dr. Ross Greene will describe his Collaborative and Proactive Solutions (CPS) model, which provides a compassionate understanding of kids' behavioral challenges and a non-adversarial, effective approach for reducing challenging behavior, improving communication, and repairing relationships. This model has been implemented in schools, inpatient units, residential facilities, treatment programs, and juvenile detention facilities.
For those new to Dr. Greene's model, the morning session will provide an introduction to the key themes of the Collaborative and Proactive Solutions PS model, including assessment instrumentation (using the Assessment of Lagging Skills and Unsolved Problems [ALSUP]), and the Plans framework.
In the afternoon, Dr. Greene will go into detail about using the ALSUP and will provide in-depth coverage of Plan B (solving problems collaboratively), accompanied by video examples and guided practice.
About Ross Greene
Ross W. Greene, Ph.D., is an internationally prominent psychologist and originator of the Collaborative Problem Solving approach (now known as Collaborative & Proactive Solutions), described in his influential books, "The Explosive Child" (updated 5th edition) and "Lost at School" (revised 2nd edition). Dr. Greene was on the teaching faculty at Harvard Medical School for over 20 years until 2014. He currently is adjunct associate professor in the Department of Psychology at Virginia Tech. He is also the Founding Director of the nonprofit "Lives in the Balance," which provides a vast array of free, web-based resources on the CPS model and advocates on behalf of behaviorally challenging kids and their parents, teachers, and other caregivers. He is the recipient of numerous grants and provides consultation to schools, treatment centers, juvenile facilities, and related organizations. He also lectures widely throughout the world, currently living in Portland, Maine, with his wife and two kids.
Required fields are indicated by .